Here at Red Sky we understand the importance of cosy feet during the colder months and we have two fantastic brands to help you choose.
Glerups: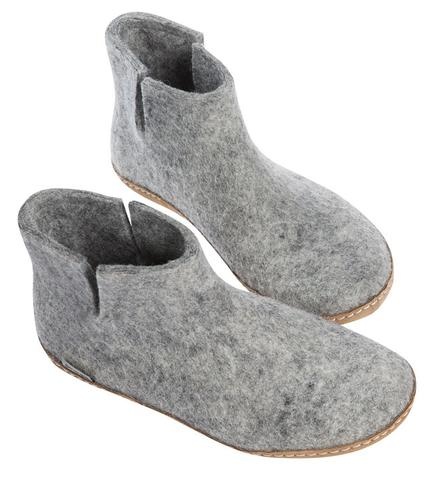 A Danish Brand made with real wool felt that have fast become best sellers because once you've tried them, you understand how they can become your feet's best friend.
These slippers keep your feet warm and occasionally leaving them to air out will let them clean themselves. These slippers come in three styles: the slip on, the shoe and the little bootie. There is a choice of leather or rubber soles, depending on whether you want to nip outside in them. After a few tries the slippers will form to your feet for ultimate comfort.